I just received an order of 12 Rolin gloves for Kids.
Photos are attached.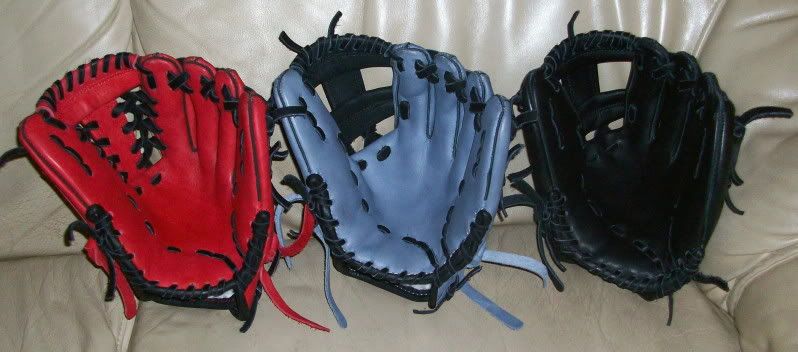 These are all available for immediate delivery. (except for the black one with tan laces and binding).
I will be adding these to my website within the next 24 hours.
If any forum member is interested in a glove, please contact me ASAP.
I am offering these gloves at a special introductory price of $139 including shipping (to the continental US).
The quality of these gloves is outstanding!
These are truly pro quality gloves (all leather, including binding, lining, finger stalls, etc).
The gloves are proportioned to fit a small hand.
The conventional back gloves are size 10.5"
The overlapping back gloves are size 10"
If you are interested in a specific model, please contact me, and I can send additional photos.
Thanks!
JC
www.gloveguy.us
john@gloveguy.us
Rolin/Barraza distributor/dealer