beni0016 wrote:
Hi,
I am new to the forum and hoping to get some help dating a player's glove. It is HOH firstbase glove. I don't see any code stamped into the leather but there are a couple of dots on the back above "FASTBACK". Any help would be greatly appreciated.
Here are some examples of what to look for. Look on the outside of the glove on the pinky or the thumb. Look for something similar to the ERER in this pic...
These are examples of the dots: a one dot on the pinky it is silver and slightly offset to the right of the knot in this pic...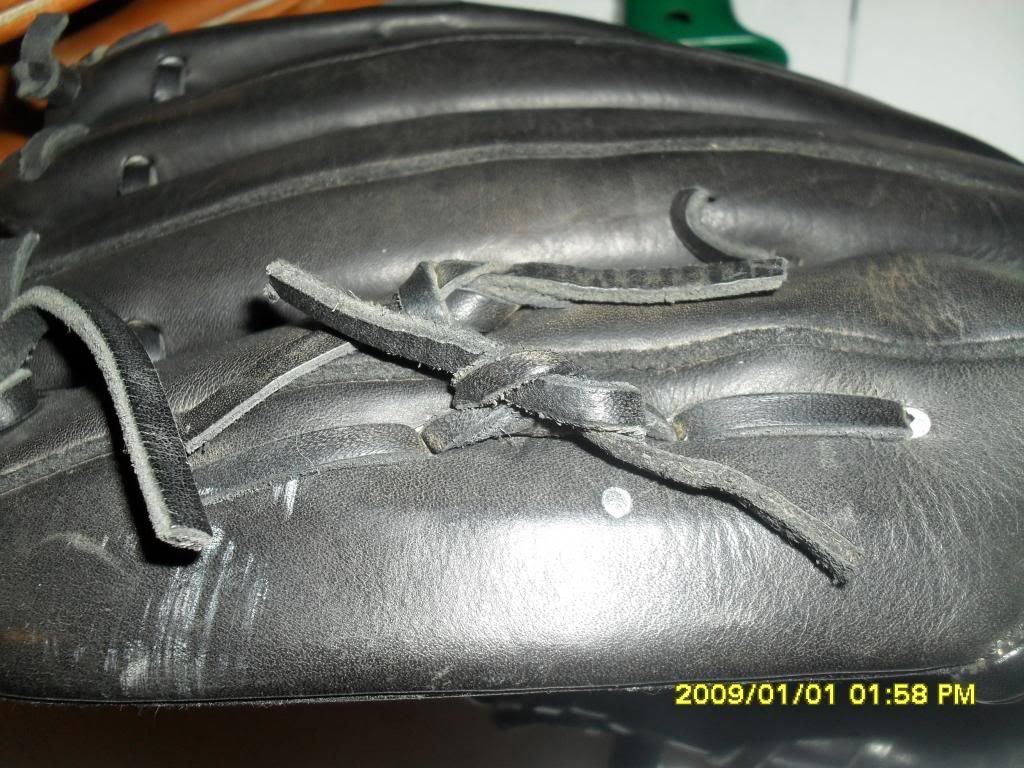 and a five dot on the thumb.
Good Luck