My son just received this glove yesterday.
Bart was great to work with. I called him a few times -- once to check on the availability of the DT Wheat (as mentioned in another thread, it's out of stock but there was enough for the I-web and trim), once to double check on some options and a couple of times just to see how things were going.
We ordered on 31-Aug and the glove shipped on 26-Sep via USPS Priority International (to Canada). It arrived on 3-Oct.
My son is very happy with how it turned out with one exception -- there was a large fold in the lining on the inside of the pinkie. Since he puts two fingers in the pinkie well, this was very uncomfortable. I called Bart this morning and he made a few suggestions -- I've managed to shove most of the excess leather either up into the finger or down toward the wrist. We'll see how he likes it when he gets home today. I'll send it back for Bart to fix if necessary.
Anyway, on to the pics. Note that he's already started breaking in the glove so the palm and fingers don't look as pristine as they did 24 hours ago.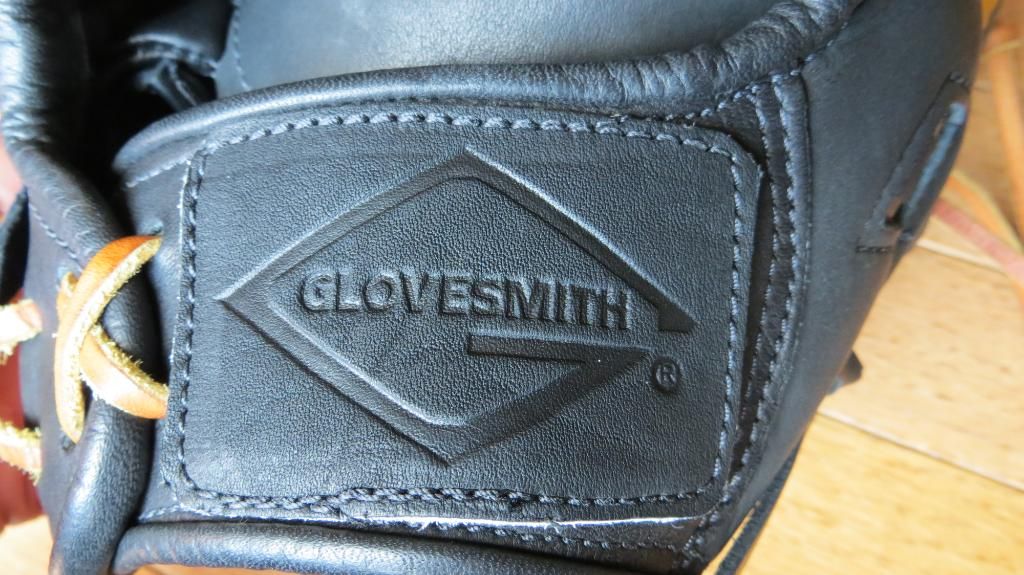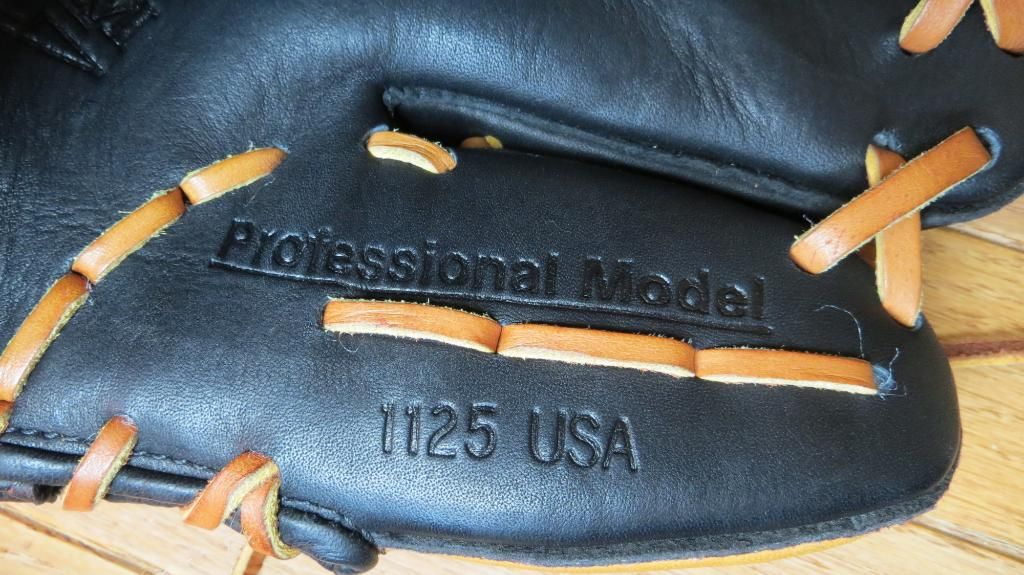 Oh, in case anyone's interested in seeing what the problem was...
Ken