So, after having some time to check it out a bit more and talk to someone a few more things seem odd and I was given a theory that is just speculation.... but makes sense.
First and foremost, this glove has the unmistakable smell of horween.
Its heavy, thick, and I cant even close it. Its going to take FOREVER to break in.
The only glove I personally have that it this thick, and heavy is the DMS tan horween RV23.
In fact, if I ordered their 12tcb black dry horween model the Grimsley is EXACTLY what I would expect to show up.
I've looked at a bunch of older Gold Gloves and have not seen one with the thumb loops like this.
This is a 2001 glove as evidenced by the 1 DOT. To my understanding, Rawlings had already moved on to the oval logo by then.
The other pro issues I've seen from this era had both oval logos as well as the skinny MIP tag that we still see on modern pro dept.
He would never brag about his knowledge/collection, but I can for him. This boardie, I'm pretty sure has seen it all/owned it all 2 times over.
His thought, Pros get what they want.
To his understanding, there were still gloves being made in Missouri in 2001.
This is a pro issue glove, void of the MIP tag and has circle logos so it stands to reason that this could have been made for Grimsley in the USA with pro model specs and for some reason he wanted it stamped GG rather than HOH.
It very much has the SLCS bowl shape as well, rather than the normal shape from that time.
What ever it is, its the nicest glove I own and and very happy I took the chance.
I just wanted an older 12tc or something different and unique and couldnt decide between this and a used tcb USA for a similar price.
I chose this because the 202 trapeze is a bit more unique than a 12tc
I may never know its origin, but I'd LOVe to hear any speculation or thoughts from you guys!
Here are some better pics. Thanks for the time reading this and ANY ideas are appreciated!
[url][URL=http://s1301.photobucket.com/user/andrewhasseler/media/Mobile%20Uploads/20151104_140900_zpsyz3unbw9.jpg.html]
[/url][/url]
[url][URL=http://s1301.photobucket.com/user/andrewhasseler/media/Mobile%20Uploads/20151104_140917_zpsbs8zo7fp.jpg.html]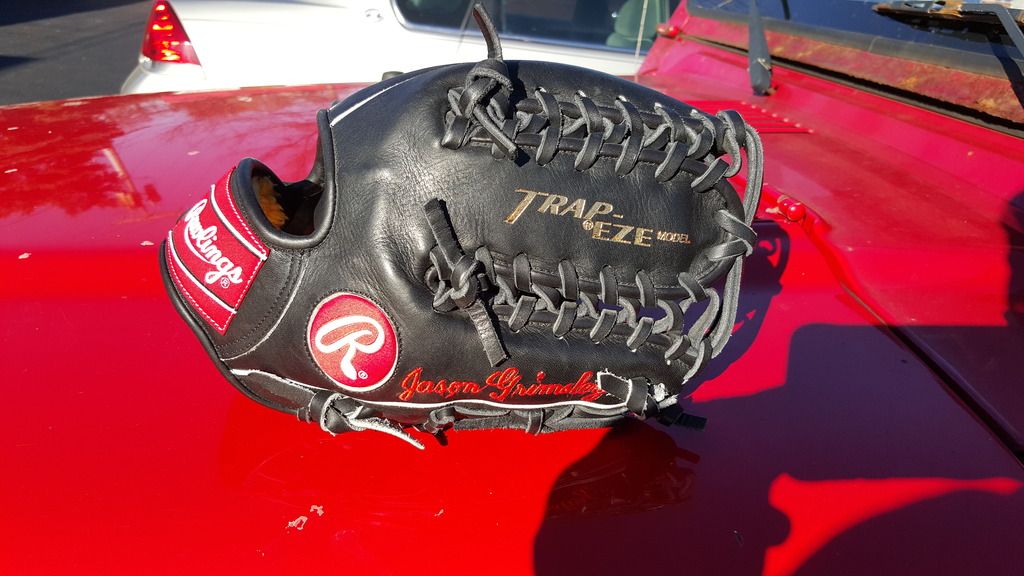 [/url][/url]
[url][URL=http://s1301.photobucket.com/user/andrewhasseler/media/Mobile%20Uploads/20151104_140935_zpsxxbnv47d.jpg.html]